Welcome to Lee University!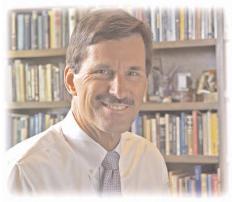 Today is a great time to be a part of this growing, exciting institution. Here at Lee, there is such a wonderful, positive spirit! We believe that God's hand is on us, and we are working hard to earn the trust of our expanding public.
One of the reasons for the high level of expectation at Lee is the quality of our faculty. Those of us who have been on the Lee team for many years are energized and stimulated by the many new professional colleagues who arrive each year with such talent and vision.
Lee University offers a faculty who can deliver excellent instruction with the sensitivity and perspective of seasoned Christian disciples. These men and women form them critical core of education here at Lee, but students like you are the heart and soul of this institution.
With students from almost every state and more than 40 countries, Lee is a diverse, thriving community. There is a place for you at Lee, and we will do everything we can to help you find it.
If there is anything we can do to make your college decision and transition into college life more enjoyable and informative, please let us know. We are here for you.
Cordially,

Paul Conn
President